Finally, marketing automation that's powerful and easy-to-use
Marketing automation that listens and learns
Discover what each contact wants and deliver the most effective message to convert them from visitors, to leads, to customers, to advocates.
Use Goals to Measure & Optimize
Create custom goals to calculate the effectiveness of your growth processes and improve them over time.
Consolidate Data Into a Single Source
Bring third-party data in, organize it, and leverage it to personalize your marketing & sales processes.
Reveal Insight With Detailed Reports
See exactly what is and isn't working. Dig into your data to pinpoint opportunities for growth.
Email marketing and beyond — with intelligence
As you learn about a contact, you can send personalized messages that align perfectly with their interests — whether they're on your website, browsing their inbox, or out-and-about on a mobile device.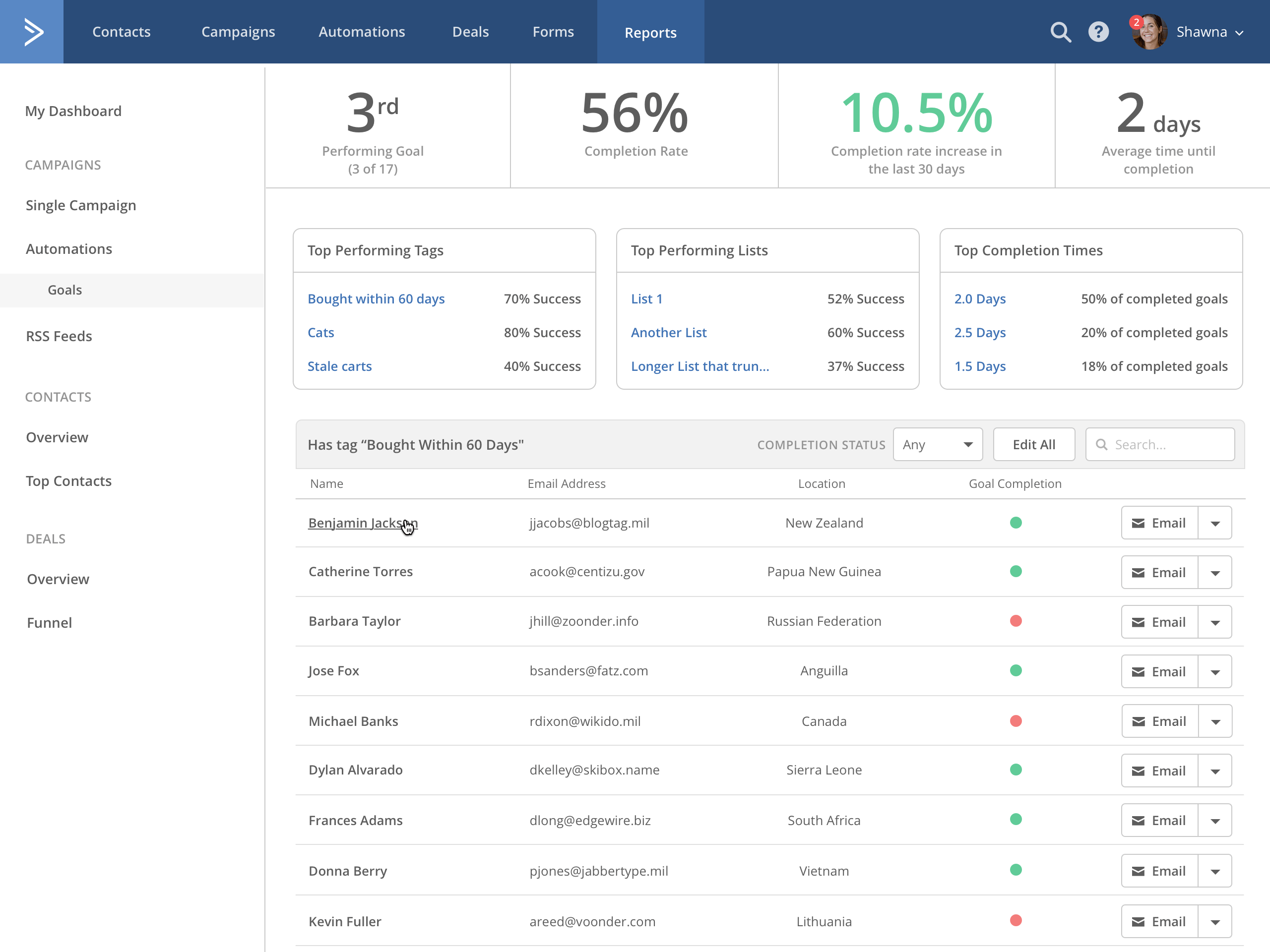 The tools and resources you need to succeed
Extend functionality with integrated add-ons and get in-depth training and support as needed. You'll always have what you need to move your business forward.

Create four high-converting form types and use them to trigger your marketing and sales automation.

When you become an ActiveCampaign customer, you're getting access to an ecosystem of resources..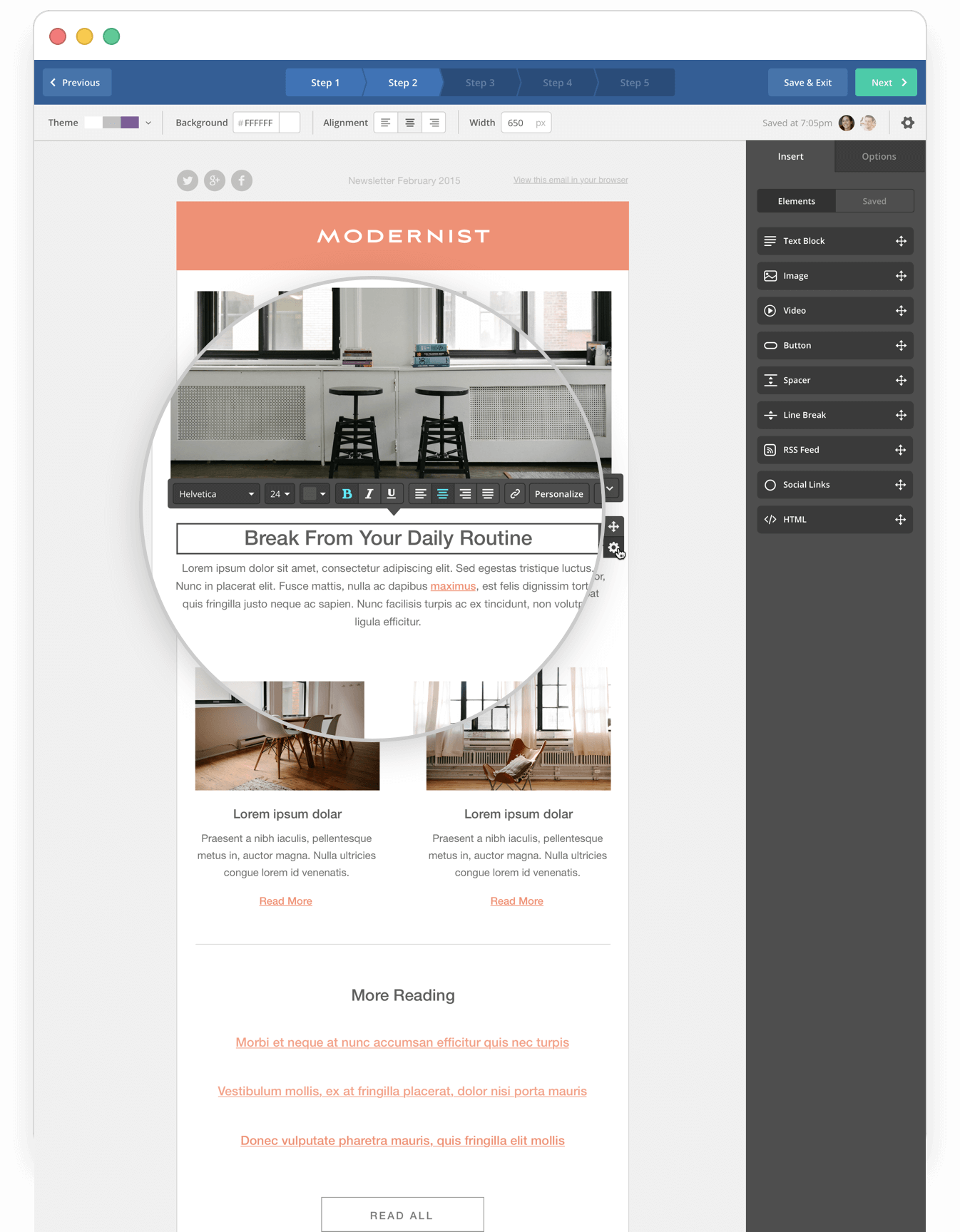 All your customer data will be consolidated and organized so you have a complete picture of your customers and business to gain the insight you need to drive your company forward.

Connect and collaborate with other ActiveCampaign users on our forums, Facebook, and Slack.
Tried and tested by business professionals in every industry.
Get a 14-Day Free Trial, or if you have already taken a test drive and want to upgrade, click a button below and we'll take care of you.