How to Create Great Content for Your Website or Blog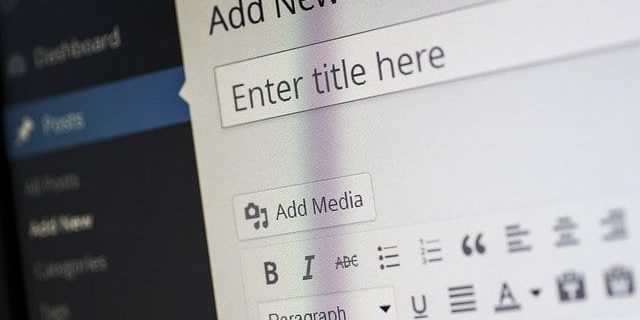 We all know that content is one of the best ways to attract an audience to your web site, and help you do more business.  Having blog posts that talk about your area of expertise puts you up there with the other "experts" in your industry.
Do you feel like writing content is a daunting task that you dread even thinking about?
Have you found yourself sitting there wondering what do you write about?  How much do I write?  Will anyone even read it?  I know, because I have been there.
So what if creating content was…easy?
Follow my 5-step process for creating a remarkable marketing machine for your website through content.
Step 1: Brainstorm Content Ideas
It all starts with coming up with awesome content ideas.
Unfortunately…
This is a step A LOT of people get wrong.
Most people just jump right in and start trying to write, rather than take the time to brainstorm content ideas.   It is no wonder that they run out of steam after just one or two posts.
If you're going to take this serious, you have to buckle down and generate content ideas.
Fortunately…It's actually not that difficult.
You want to brainstorm at least 20-30 blog post ideas before you proceed to the next step.
WHAT?  Coming up with good content ideas can be difficult?  But it doesn't have to be.
Here are some tips to make things easier:
Google has most the answers:  As one of the most amazing (and most used) tools on the planet, Google can help you by showing you lists of blog post topics from your competitors and industry leaders that can get your creative juices flowing.  Research is key!
Analyze your competitors: Look at others in your industry and figure out what types of content generate the greatest number of shares and comments. Although each industry is different, you'll soon come to recognize the types of posts that generate far more buzz than others. Then "model" these posts to create something similar of your own.
Step 2: Generate a Publishing Calendar
Now that you have your 20 – 30 (or more) ideas, you will want to schedule out the frequency that you plan to post them.
There are a couple of questions you should ask yourself during this step:
How frequently do you plan to publish content on your blog?
How much effort do you plan on exerting for each piece of content?
Once you have answered these questions, you can then easily create an editorial calendar of which you can easily follow to post fresh content to your website.
It is important to remember:
Don't bite off more than you can chew, especially in the beginning
Don't say you are going to post every day, and then fail and quit
Start with something like once a week, or every other week.
Increase your posting schedule once you get a groove going
Step 3: Insert Your Ideas into Your Calendar
OK, now you have your content ideas, your publishing calendar, and excitement to move forward.
Next you want to put all of your content ideas into your calendar.
There are several reasons why having an editorial calendar is a good idea.
If you have a content calendar, you can know beforehand what the month involves. Having a plan makes things a lot easier and you actually get things done.
You can compare actual posts with what you intended to accomplish on your content calendar. This is a great way to ensure you're staying on task and focusing on the things that matter.
It inspires strategic thinking. You'll begin to develop a intuition for when you should publish what. This will help take your content, posts and your business to new levels.
So now you know WHY it is important to have an editorial calendar, here are some tips on HOW to make the process effective and easy.
Be mindful of how you organize your calendar- You don't want a bunch of list-type posts or a bunch of how-to guides grouped together. You want to be sure that there's a good mix between all the different types of posts on your site.
Test out the size of the posts – Every post doesn't have to be a gigantic 5,000-word article. Sometimes it's okay to write just a 1,000-word article, or a 500-word short post. Play around with the length of your post. Mix things up.
Use your common sense – Some posts we write are better than others, so be aware and choose the location on your calendar where you insert these with great care.
So go ahead and fill in your content calendar with your post ideas. You can either do this the old-fashioned way – using a simple calendar – or you can use various tools such as CoSchedule, or even a plain spreadsheet.
Whichever one works best for you.
Step 4:  Create Your Content
You may be a great writer – you sit down, and the words just flow right out.  Or maybe you can write when you focus, and with a bit of time you will get it done.
If you are like many, writing is not easy, and it is the last thing you want to do.  Do you get writers block every time you try to write marketing content?
There are a few options that can help you create content to make sure you keep up with your editorial calendar.
Match and model: remember when you did research on your competitors in your industry to see what they were blogging about?  Use their posts as a way to model their tone of voice, writing style, purpose of the article and target market.  Not to "steal" or copy their content or words, but only to use it as a way to put the same topic into your own words.
Writing tips: back up your point with facts, be mindful of the flow of your article, make it easy to read, and pay attention to grammar and spelling.
Hire a copywriter:  you can always hire someone to write for you.  You could find someone locally as a ghostwriter, or a company that writes for you, like Textbroker.  A local copywriter will most likely be more expensive, whereas an online copywriting service like Textbroker can cost as little as 1.5 cents per word.
Step 5: Publish and Promote Your Post
Now it's time to publish the article to your website or blog. Make sure to include proper formatting and insert images to grab the attention of your readers.
Once it is live on your site, make sure to share your post on your social media channels. And if you have an email list, let your subscribers know as well.
So get to it!  Now you know how important it is to have good quality content on your website, and watch how it can take your business to the next level.